Tenant Move Out Cleaning in Aurora, IL
When a tenant moves out of a home or apartment, the space needs to cleaned and prepared for the next tenant.  This responsibility falls on the owner of the property.  It is beneficial to have a rental property cleaned and repair any issues to make it more appealing to potential renters.  It is also much easier to deep clean the property and complete certain repairs while the space is empty.  If you want to work with a professional to ensure that your rental property is effectively deep cleaned, call ServiceMaster of Aurora.
At ServiceMaster of Aurora, we provide tenant move out cleaning and repair to help property owners in Aurora, IL.  Our technicians can provide a number of quality cleaning services to ensure that your rental property is thoroughly cleaned and ready for the next tenant.  We can also help restore damage that may have been caused by fire, water, or mold.
General Move Out Cleaning
When a home or apartment is empty, it is a much easier to clean areas and surfaces that are otherwise hard to reach.  Our technicians at ServiceMaster of Aurora will take this opportunity to thoroughly clean every room of the property from the ceiling to the floor.  Using specialized cleaning products, we will clean dust and debris from the light fixtures, windows, walls, and floors and we will clean plumbing fixtures and appliances as well.
You can expect the following from our tenant move out cleaning services:
Living Room/ Bedrooms:
Clean hard surface floors and vacuum carpeting and area rugs
Dusting of all surfaces, including windowsills, baseboards, and molding
Light fixture and ceiling fan cleaning
Washing walls and baseboards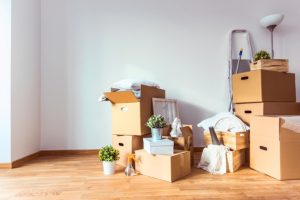 Kitchen:
Cleaning of cabinets, drawers, and pantries
Cleaning and sanitizing of countertops
Cleaning and sanitizing of stovetop and oven
Cleaning of the refrigerator
Mopping to clean the floor
Appliance cleaning
Bathroom:
Tile and grout cleaning
Cleaning and sanitizing of plumbing fixtures including sink, toilet, tub, and shower
Cleaning of vanities and medicine cabinets
Mirror cleaning
Deodorization
Carpet and Upholstery Cleaning
Carpeting and furniture upholstery can become worn out from daily use as they can each gather dirt and debris that can cause fading and damage over time.  Property owners have a great opportunity to have the carpeting cleaned between tenants while there is nothing in the way.  You should also take this time to have the upholstery professionally cleaned if there is furniture on the property.
Our technicians at ServiceMaster of Aurora use advanced equipment and cleaning products to remove dirt and stains from any type of carpeting and furniture upholstery.  The hot water extraction cleaning method removes all embedded dirt and debris, and we use specialized cleaners to treat stains.  Our carpet and upholstery cleaning services include the following steps:
Vacuuming to remove loose debris
Spot and stain treatment
Hot water extraction cleaning
Carpet fiber grooming for better drying and appearance
Polishing furniture frames
Optional Scotchgard protection for carpeting
Wood Floor Cleaning
Wood flooring can make your rental property appealing to potential renters, especially if it is clean.  Like with other types of flooring, dirt and debris can accumulate on wood flooring and get into the cracks of the flooring.  Enough debris buildup can wear away the finish, causing the floor to lose its shine, and damage the adhesives.  Our professionals at ServiceMaster of Aurora use safe and effective methods to clean wood flooring.  We will remove dirt and debris from the surface and crevices of the floor and restore its natural shine. 
Tile and Grout Cleaning
Tile and grout surfaces in the kitchen and bathroom are durable and moisture resistant, but they are also vulnerable to dirt buildup, stains, and mildew over time.  When a tenant moves out, you should take the opportunity to have the tile and grout surfaces cleaned to restore their original appearance.  Our technicians use high-pressure cleaning equipment to remove dirt, stains, and mildew from tile surfaces and grout lines.  We will also keep these surfaces protected by applying a protectant sealer after the cleaning is done.
Disaster Restoration
If you discover that your rental property has been affected by water damage, fire or smoke damage, or mold growth, you need to address these issues right away before the damage gets worse.  Water damage and mold growth will each spread and get worse the longer it is ignored.  Structural damage and soot and smoke damage from a fire also need immediate repair or you could be faced with permanent damage.
Our technicians at ServiceMaster of Aurora are disaster restoration specialists that can restore property damage caused by water, fire, smoke, and mold.  We use advanced equipment and restoration methods to ensure that your property is back to its original condition before new tenants move in.
We provide the following disaster restoration services:
Water damage restoration: Our professionals can remove any amount of water from your property using water extraction equipment and we will dry and restore the damaged materials.
Fire damage restoration: We can repair structural damage from a fire and clean materials damaged by smoke and soot.
Mold remediation: We can effectively find and remove all mold growth from a property and restore the damage it caused.
Tenant Cleaning from ServiceMaster of Aurora
If you are currently between tenants at your rental property, this is a great time to have our professionals at ServiceMaster of Aurora thoroughly clean the property.  We can not only clean the entire home or apartment, but also address any damage from water, mold, or fire and make the necessary repairs to prepare the property for the next tenants.
You can call ServiceMaster of Aurora at (630) 896-0030 for tenant move out cleaning in Aurora, IL.
Service Area