Fire Damage Restoration – Kane, Kendall, And Will Counties
Fires in homes and businesses are often unexpected and dangerous. People are often trained on what to do when a fire breaks out in their space, but many individuals are unsure of what to do after a fire has been put out. The outbreak of flames leads to widespread smoke and soot damage as well as water damage from where it has been put out.
At ServiceMaster S&R Systems, we specialize in fire damage restoration and provide these services in the Kane, Kendall, and Will counties of Illinois. We serve both homes and businesses and work to restore your property back to where it was before the fire. We work to dispel the odors caused by smoke and to remove the soot from all surfaces.
Smoke and Soot Damage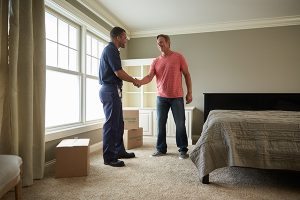 During a fire, the air is the most dangerous factor because the flames are being fueled by the oxygen in the air. This is what makes it hard to breathe when stuck in a burning building. This is also why, if you are in a building with a fire, it is important to get out as fast and safely as possible. The flames of the fire are very dangerous and can damage the structural integrity of homes and buildings if left burning for too long. They also leave smoke and soot in their wake which will continue to cause damage after the fire is out. Smoke and soot are corrosive byproducts that can permanently damage if left untreated. Soot needs to be carefully cleaned from every surface in the affected area.
It is also important to note that the water used by the fire department or the sprinkler systems used to extinguish the fire, if left unextracted, can lead to water damage and possibly mold. Water is a lifesaver when dealing with flames but can cause a large amount of damage to buildings. If water is left soaking it can become a perfect breeding ground for mold. While mold is not the first priority one thinks of when dealing with the aftermath of fire damage, it is important to keep in mind when deciding how to respond to the damage.
Professional Fire Damage Mitigation
Our technicians at ServiceMaster S&R Systems are ready to respond to fire damage emergencies to limit the damage and start the restoration process. We use the best equipment, restoration methods, and cleaning products to restore your property to its pre-fire condition. We can handle every step of the fire mitigation from cleaning smoke and soot damage to repairing structural damage.
Fire Damage Restoration Services include the following:
Emergency response 24 hours a day
Pre-cleaning for smoke and soot
Wall and ceiling cleaning
Content cleaning and pack-out
Deodorization
Reconstruction
Assistance with insurance claims
Responding to Fire Damage
When it comes to fire, water, or mold, no one is better suited to handle your emergency than ServiceMaster S&R Systems. We are specialists trained in fire damage restoration and mitigation and have years of experience working in the Kane, Kendall, and Will counites of Illinois. If you experience fire damage on your property, call us today. Our professionals are trained and equipped to help limit structural damage caused by flames. You can reach us at (630) 896-0030 for fire damage restoration in Aurora, Naperville, and Joliet, IL and the surrounding areas of Kane, Kendall & Will Counties.
Specialty Cleaning
We do it right, Guaranteed. That's the ServiceMaster Guarantee of quality. We back our promise of Satisfaction with performance and action. If it's not done the way you want it, we'll do it again. It's that simple, no question's asked.
We use our own processes, products and equipment created and designed specifically and exclusively for ServiceMaster. This unique arrangement maximizes our performance and protects your property and family.
Our on-going training keeps our service partners current on the latest techniques and advancements and ensures the service and performance you expect from the nation's leading cleaning service.