ServiceMaster Clean provides water damage mitigation and restoration for private & commercial customers in Yorkville, Oswego, Aurora, and Montgomery. As soon as we arrive to correct your water damage problem, you'll receive information from our own MasterMoments program explaining the restoration process in detail. Our restoration uses the latest technology including air movers, dehumidifiers and drying equipment. We also utilize state-of-the-art moisture meters and hygrometers for frequent monitoring of the affected area(s). Once your issue's resolved, we'll give you a statement of completion and have you fill out a survey measuring your satisfaction with our work. If you're confronting water damage in Oswego, Aurora, Yorkville or Montgomery, we're here to help. Contact us today to discuss your situation! ServiceMaster Clean's technicians are trained and certified by the Institute of Inspection Cleaning and Restoration Certification (IICRC).

ServiceMaster Clean takes the hassle out of house cleaning for Oswego, Yorkville, Montgomery, and Aurora. Your house cleaning in Oswego, Yorkville, Montgomery, or Aurora can also include window washing, wall washing, exterior power washing, odor removal & control, duct cleaning, and cleaning of hard-surface floors, such as wood and tile. We use industry leading equipment and our own patented cleaning solutions – that includes "green" products! Your house cleaning will be reinforced by a ServiceMaster Guarantee certificate, a statement of completion and a post-job inspection. We'll measure your satisfaction with a survey as well. There's a reason why we've been the world's largest house-cleaning service since 1979. Contact us today to request a free estimate in Aurora, Montgomery, Oswego or Yorkville!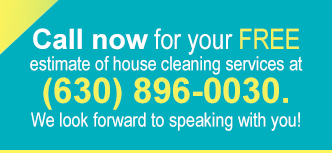 ServiceMaster customizes services to meet your particular needs as well as your budget. Feel free to fill out one of our online quote request forms or call us at (630)553-6650 to schedule a free no obligation estimate.