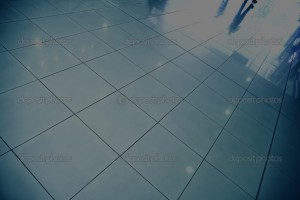 At ServiceMaster of Aurora, experienced technicians use state-of-the-art equipment, products, and processes to provide the most comprehensive cleaning services available in today's competitive market. Professional window washing from ServiceMaster experts will have your residential or commercial property looking its best.
Get the clean you expect and the service you deserve. Expert window washing services from talented technicians at ServiceMaster of Aurora will have all of your windows looking better than they ever have before. We guarantee it.
Affordable, Professional Window Cleaning in Aurora
For complete information on the wide-ranging residential and commercial window cleaning service options, call 630-896-0030 to speak with a qualified representative at ServiceMaster of Aurora. Or you can fill out he contact form to the right and we will respond to our inquiry shortly.
Depending on the size of your property and your level of physical fitness, you might be able to clean your windows yourself. What you won't have is the professional power washing equipment, or the years of experience a certified ServiceMaster of Aurora technician can provide. When you consider the costs of materials and equipment, combined with the added time expense, letting the professionals at ServiceMaster handle your needs for window washing in Aurora will give you the best results at cost-efficient rates.
ServiceMaster of Aurora technicians are trained and experienced to provide the best window cleaning services at the best prices. State-of-the-art equipment, techniques, and processes are used by a talented team of cleaning specialists.
Reliable Window Washing by Industry Specialists
ServiceMaster specializes in residential and commercial window washing services in Aurora and the surrounding communities, but we also a wide range of cleaning and restoration services.
Call 630-896-0030 today to speak to a knowledgeable representative about the wide-ranging service options for professional window washing in Aurora, from the industry experts at ServiceMaster of Aurora. Or simply fill out the contact form to the right and an associate will respond shortly.
Specialty Cleaning
We do it right, Guaranteed. That's the ServiceMaster Guarantee of quality. We back our promise of Satisfaction with performance and action. If it's not done the way you want it, we'll do it again. It's that simple, no question's asked.
We use our own processes, products and equipment created and designed specifically and exclusively for ServiceMaster. This unique arrangement maximizes our performance and protects your property and family.
Our on-going training keeps our service partners current on the latest techniques and advancements and ensures the service and performance you expect from the nation's leading cleaning service.