Water Damage Restoration Aurora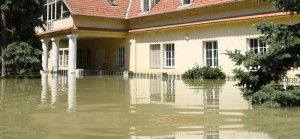 ServiceMaster of Aurora has worked hard to build a reputation in the community for providing reliable service for power cleaning and water damage restoration. Trained and experienced technicians will get the job done efficiently and safely, whatever the size of the water damage in your residential or commercial property.
Professional mitigation services are performed using state-of-the-art equipment and processes designed for high performance, comprehensive water damage restoration services in Aurora and the surrounding communities.
For complete information or to schedule an estimate, call 630-896-0030 to speak with a knowledgeable representative about the professional service options for residential and commercial water damage restoration in Aurora and the surrounding areas.
Complete Water Damage Restoration Services
Certified technicians use only the latest, well-maintained equipment and products to guarantee you get the best water damage restoration possible. Among the impressive fleet of state-of-the-art equipment includes:
Truck-mounted extraction units
High power duck cleaning equipment
Odor control machines
Service Master of Aurora technicians undergoes ongoing training programs to keep \ current on the latest technological advancements in techniques and processes.
Special project work is offered on services such as:
Carpet shampooing
Duct cleaning
Hard surface floors
Window washing
Wide Range of Water Damage Restoration Services
At ServiceMaster of Aurora, we provide thorough, efficient services for professional water damage restoration. Experienced and talented technicians have been fully trained on our premium quality proprietary equipment, including patented carpet and upholstery cleaning solutions for your unique circumstances.
At ServiceMaster of Aurora, we want your feedback. Customers receive a ServiceMaster Guarantee certificate, a 24 to 48–hour callback for quality assurance, a statement of completion and a survey of your satisfaction.
Call 630-896-0030 for complete information on the professional services for the restoration of residential and commercial water damage in Aurora and the surrounding communities.
Or simply fill out the contact form below and an associate will respond shortly.
Specialty Cleaning
We do it right, Guaranteed. That's the ServiceMaster Guarantee of quality. We back our promise of Satisfaction with performance and action. If it's not done the way you want it, we'll do it again. It's that simple, no question's asked.
We use our own processes, products and equipment created and designed specifically and exclusively for ServiceMaster. This unique arrangement maximizes our performance and protects your property and family.
Our on-going training keeps our service partners current on the latest techniques and advancements and ensures the service and performance you expect from the nation's leading cleaning service.