The spring season is often accompanied by severe weather conditions that can cause damage to homes and property. Heavy rainfall, strong winds, hail, and lightning strikes can lead to many types of damage, including roof damage, water damage, and exterior damage to a home. If your home has been affected during a spring storm, you know first-hand how devastating it can be to have such an unexpected and unpredictable event damage or destroy your property.
In this guide, we'll discuss how to go about the difficult process of cleaning up after a spring storm and restoring any structural damage that may occur as a result. We'll cover dealing with insurance companies and reputable contractors who offer residential repairs, as well as other important tips for storm cleanup from start to finish–from safeguarding yourself during cleanup efforts to assessing repair costs.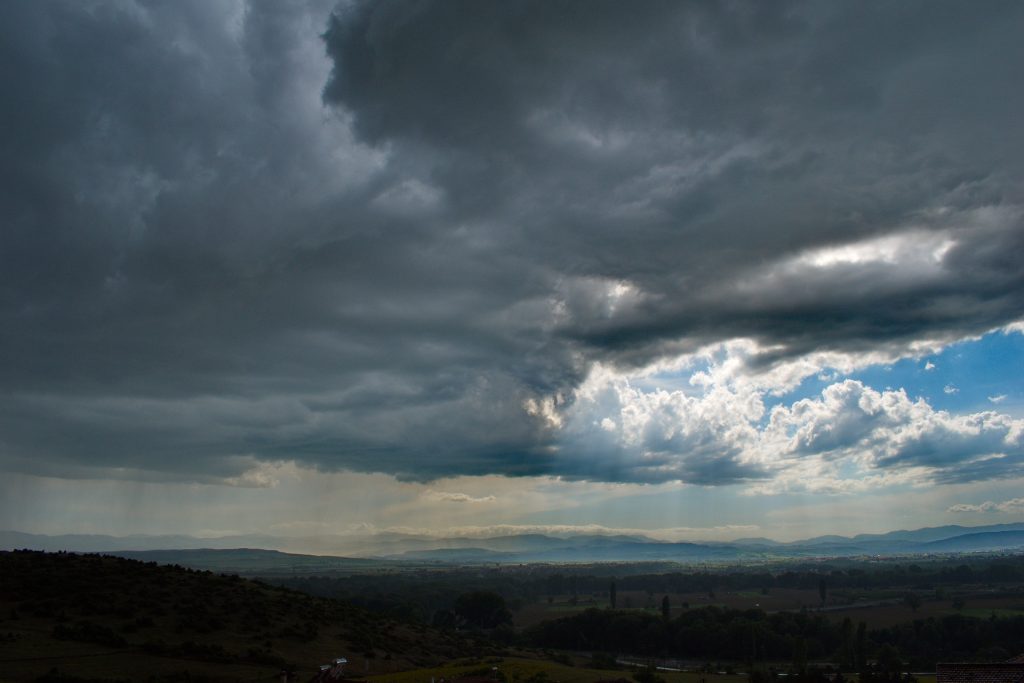 What to Do After a Spring Storm
Assess the damage
After a major storm, the first thing you'll need to do is assess the damage to your property. This will help you determine whether you need to call in a professional restoration company or if you can take care of the cleanup and repairs on your own. Look for signs of water damage, roof damage, broken windows, and damage to the exterior of your home.
Document and Notify Your Insurance Company
Once you've made sure that it's safe to enter your home or business premises, proceed to take detailed photos and videos of the damage. This will provide evidence for insurance to process your claims for compensation. Notify your insurance company immediately to get the ball rolling on your claim–this will help cover the costs of the damages and repairs you incur.
Stay safe
The top priority when dealing with storm damage is ensuring the safety of yourself and your family. Make sure to wear protective gear such as gloves and boots, and be mindful of exposed wiring, sharp objects, and wet surfaces that may be scattered around the property. Remember that if there are any aspects of the storm damage cleanup that may pose a risk to your safety, it is always better to let the professionals handle them. Turn off power and gas supplies and call a local water damage restoration provider for assistance.
Begin cleanup
Start by removing any debris or fallen tree limbs from your property. Next, focus on removing any standing water or excess moisture from your home, using a wet/dry vacuum or towels to absorb the water. Be sure to dispose of any damaged materials, such as furniture or carpeting, that are beyond repair. In case of water damage, it is also essential to dry out the affected area as soon as possible to prevent mold growth. Open windows and doors, use dehumidifiers, fans, and other drying equipment to speed up the process.
Start the restoration process
Once the primary storm damage cleanup is done, the focus shifts to restoring your property to its pre-damaged state. A trusted water damage restoration company will be best suited for the job. Depending on the extent of the damage, scope of work may include roof repair or replacement, gutter or siding repair, or plumbing work. Get estimates from at least three contractors and compare the quotes, services, warranties, and timelines to determine the best fit for the job.
Prevent future damage
The old adage, "Prevention is better than cure" also applies to storm damage. Once the cleanup and restoration process is complete, it's important to take steps to prevent storm damage from occurring again in the future. Investing in storm shutters can be an effective way to do this by safeguarding your home against strong winds and flying debris. Reinforcing your roof and foundation can also provide added protection against the elements. You may also want to consider trimming down nearby trees that are at risk of falling on your home in the event of a storm.
To ensure the safety of your property during the spring storm season, it is important to act quickly when they occur. Make sure that you have a plan in place and find an experienced professional who can provide quality cleanup and restoration services for any type of storm-related damage. Taking the right precautions and preparing for storms ahead of time can help make a world of difference when it comes to protecting your property. With attention to detail and swift action, you can rest assured that your property will remain intact and safe from future risks due to severe weather conditions.
Don't hesitate to call our experienced water damage restoration professionals who can assist with storm damage clean up and repair – we will be glad to walk you through the process every step of the way.