CARPET SHAMPOOER IN AURORA
If you're looking for professional services for carpet shampooing in Aurora and the surrounding communities, Service Master of Aurora is the answer you're looking for. We specialize in full service carpet cleaning, water damage mitigation and restoration for the residential and commercial areas.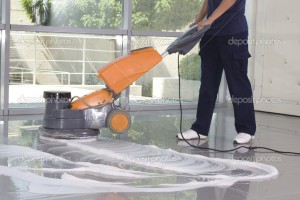 Whether you are moving into a new home and want to restore your carpet with our carpet shampooing services, or you are moving into a rental home and want to ensure your carpet is clean as possible, Service Master of Aurora will assist you. No matter the scale of the job, our team of carpet shampooers in Aurora are up to the task.
To learn more about our services for a carpet shampooer in Aurora and the surrounding areas, call Service Master of Aurora at 630-896-0030 or fill out the form below.
Deep Cleaning Carpet Shampooer Aurora
Service Master of Aurora uses the latest carpet shampooing equipment ensuring a deep clean. Your carpets will not only look clean, feel soft, and smell amazing after our professional cleaning, but your carpets will keep its quality longer.
Dirt and debris can be caught underneath your carpet, this can cause an unwanted smell. With our highly effective carpet shampooing equipment, we remove unwanted dirt and grime that is not visible to the naked eye to keep your carpets fresh and clean. Not only will shampooing your carpet help with getting rid of that unwanted smell, but it will extend the longevity of your carpet.
Experienced Carpet Cleaners in Aurora
Our team of experts have years of experience shampooing carpets in Aurora, Illinois. We use the best equipment and cleaning products without the harsh chemicals. Here at Service Master of Aurora, our goal is to offer our customers quality, efficient carpet cleaning services from our team of expert carpet shampooers.
If you're interested in getting your carpet shampooed from the experts at Service Master of Aurora. Give us a call at 630-896-0030 or simply fill out the contact form below and we will get back to you as soon as possible!
Specialty Cleaning
We do it right, Guaranteed. That's the ServiceMaster Guarantee of quality. We back our promise of Satisfaction with performance and action. If it's not done the way you want it, we'll do it again. It's that simple, no question's asked.
We use our own processes, products and equipment created and designed specifically and exclusively for ServiceMaster. This unique arrangement maximizes our performance and protects your property and family.
Our on-going training keeps our service partners current on the latest techniques and advancements and ensures the service and performance you expect from the nation's leading cleaning service.